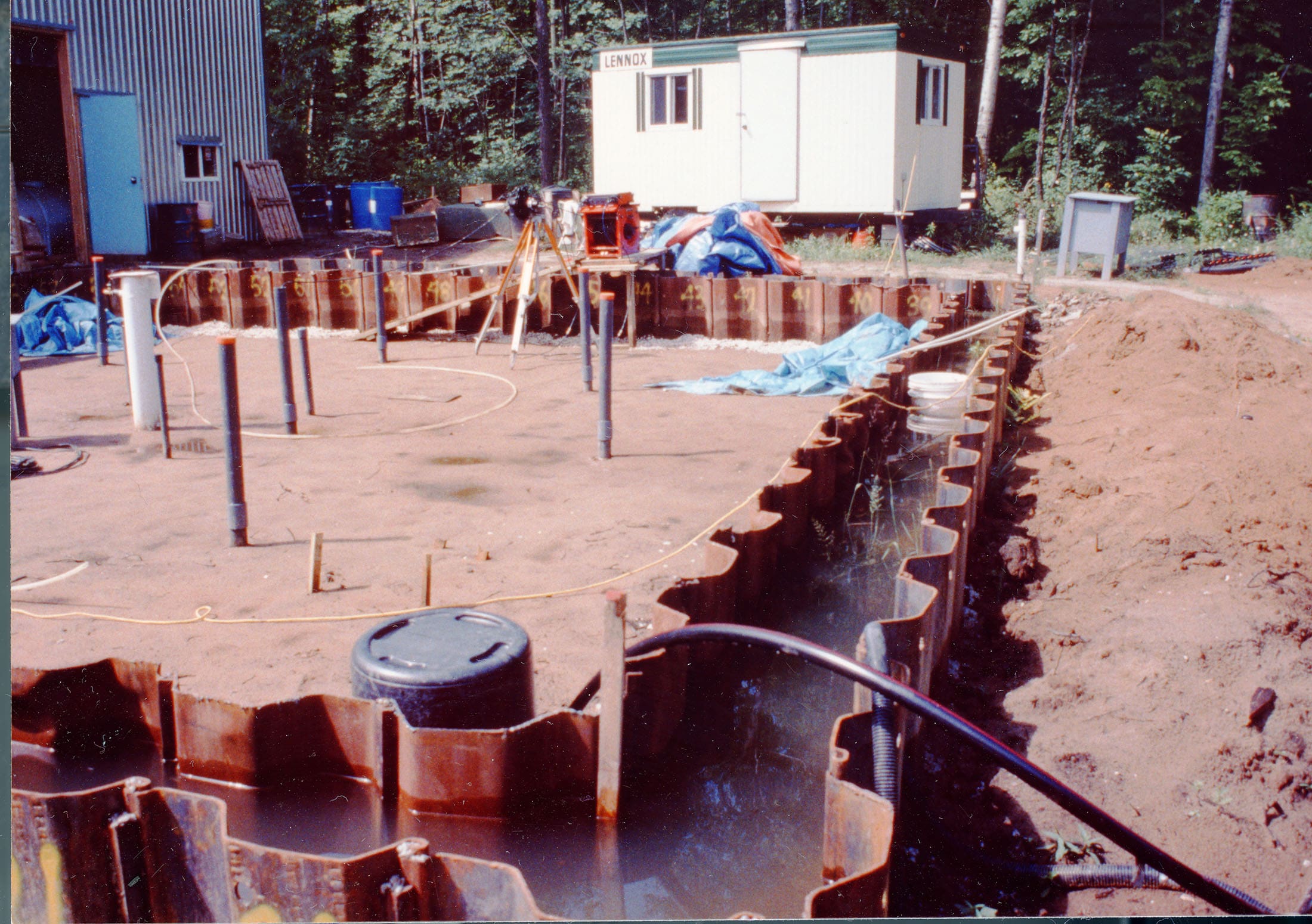 ABOUT
Waterloo Barrier Inc.
Waterloo Barrier Inc. is a University of Waterloo spin-off company established in 1994 to commercialize the Waterloo Barrier® technology developed within the groundwater research program.
The Barrier has been installed at more than 100 contaminated sites in North America. Clients include the U.S. Air Force, U.S. Corps of Engineers, public utilities, and major manufacturing/chemical/petrochemical companies.
Installation of the sheeting in the ground is carried out by local piling contractors. C3 Environmental Limited has been trained and licensed to undertake the QA/QC and sealing operations.